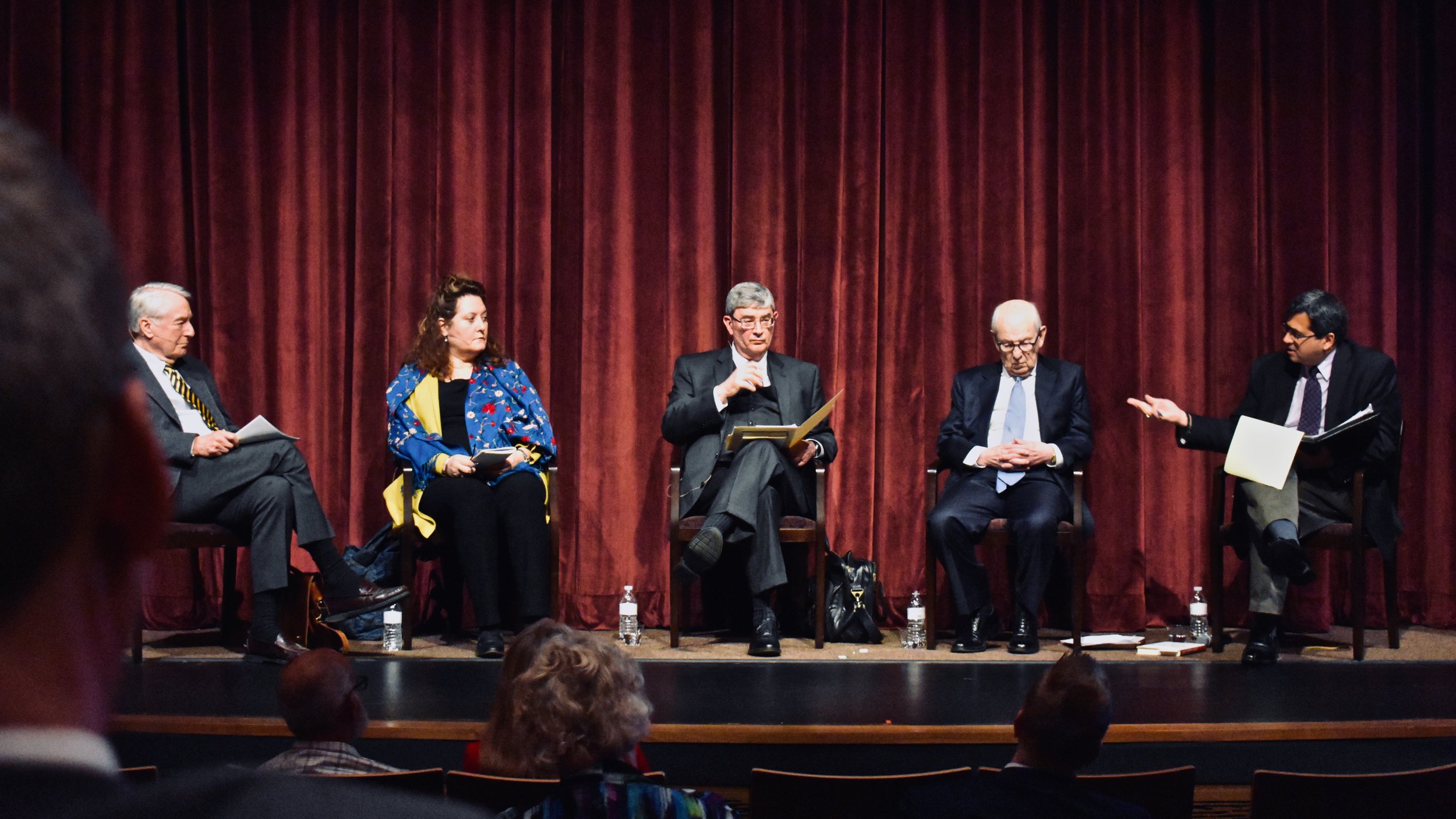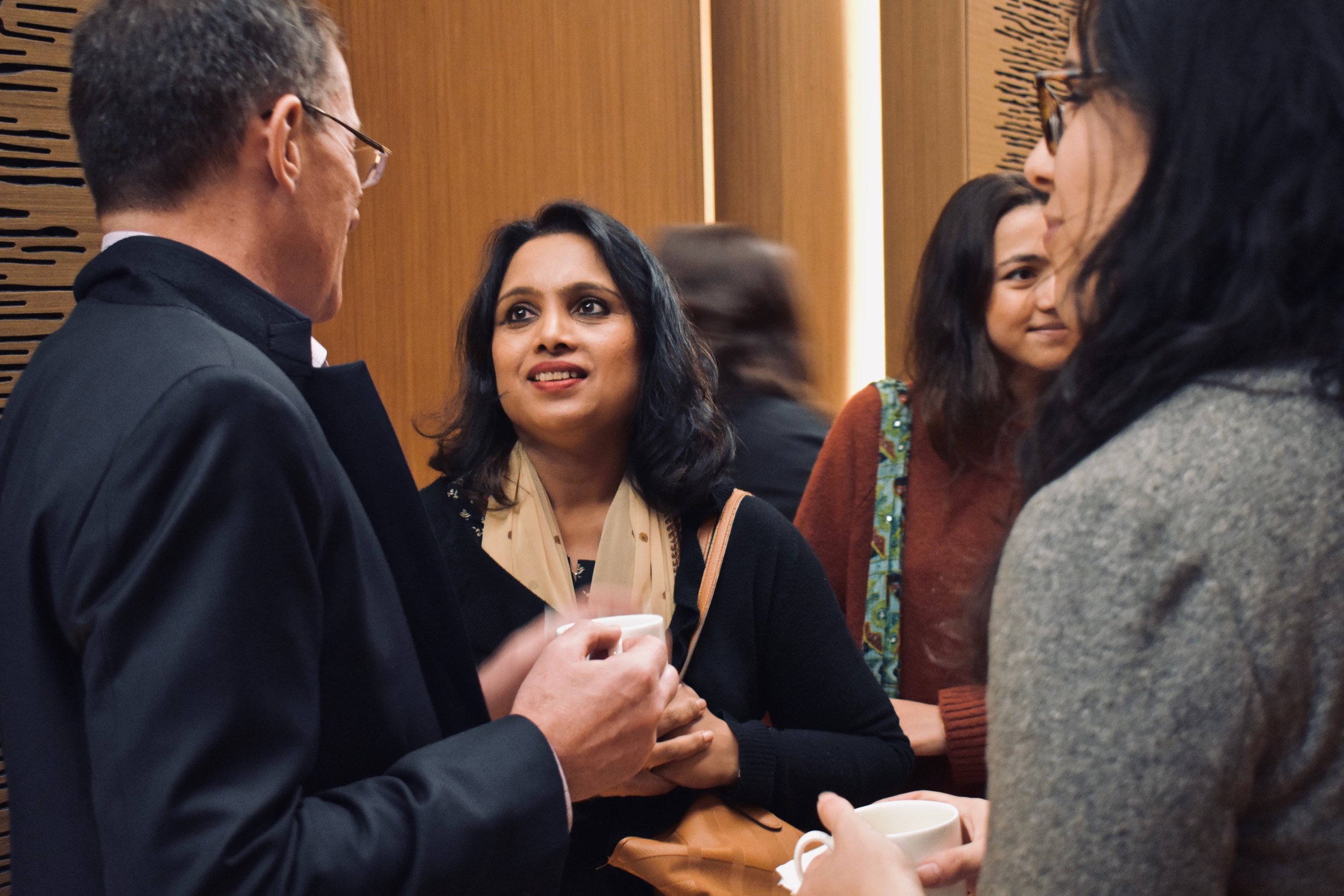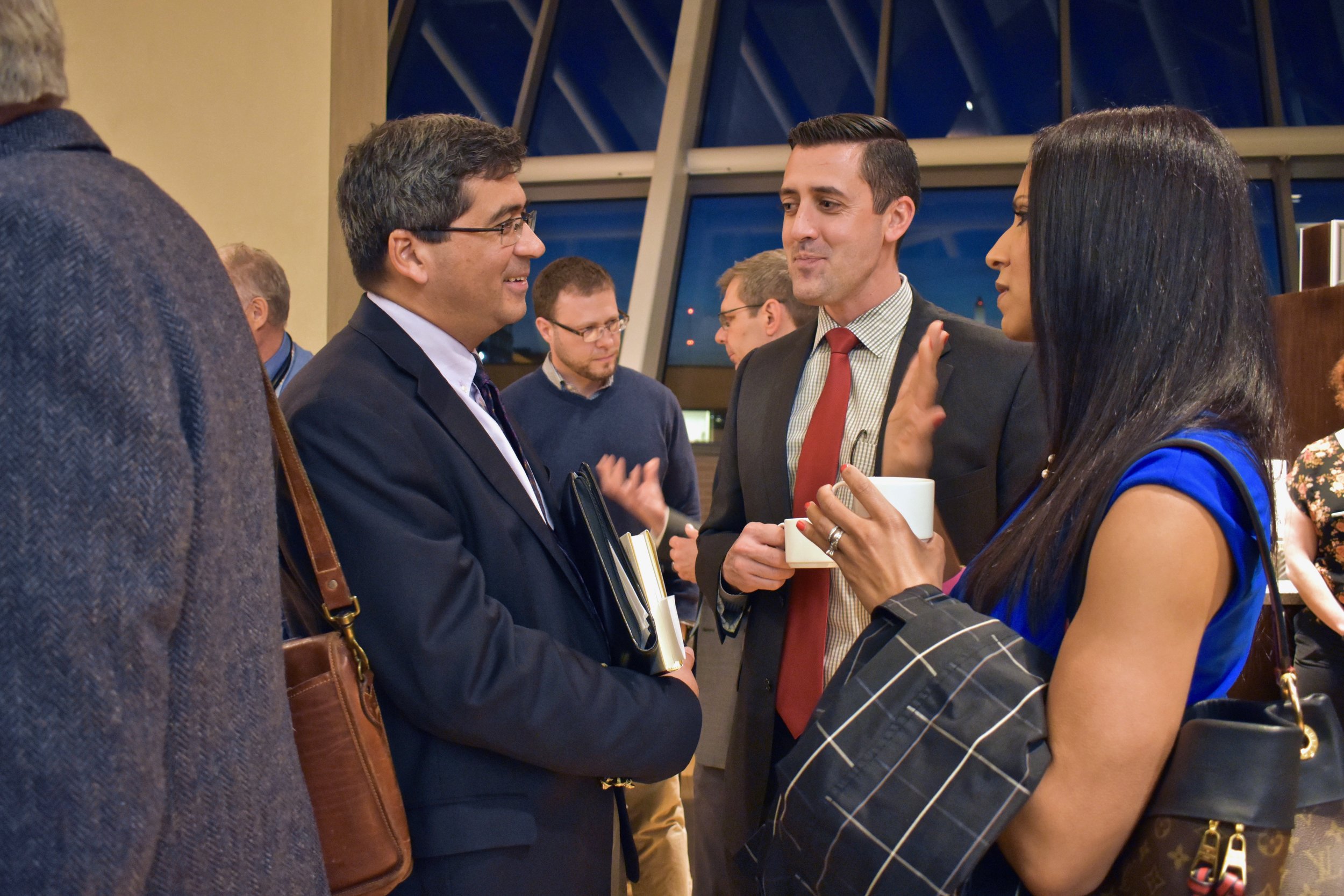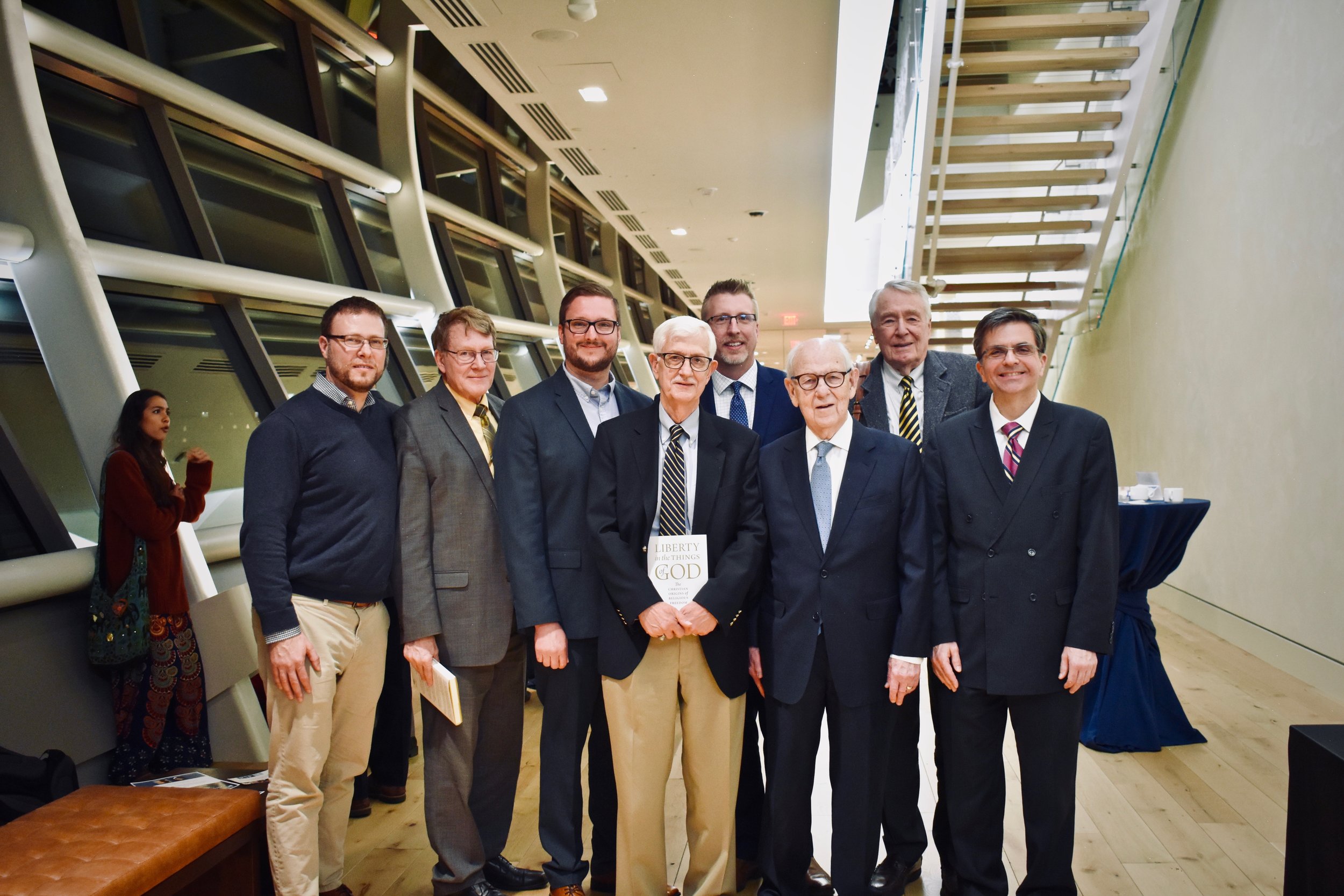 Join us on Wednesday, April 3, 2019, for a book launch of Liberty in the Things of God: The Christian Origins of Religious Freedom (Yale University Press, 2019) hosted at the Museum of the Bible with author Robert Louis Wilken, Professor Emeritus at the University of Virginia and RFI's Timothy Samuel Shah, Director, South and Southeast Asia Action Team.
The event will feature a conversation with Robert Wilken, George Weigel, Elizabeth Prodromou, and David Little, moderated by Timothy Shah, followed by a question and answer period. The program will be followed by a reception and book signing.
Agenda
5:15pm Doors Open
6:00pm - 8:00pm Panel Discussion and Q&A
8:00pm - 9:00pm Reception and Book Signing
David Little is the former Professor of the Practice in Religion, Ethnicity, and International Conflict at Harvard Divinity School. He was also an Associate at the Weatherhead Center for International Affairs at Harvard University. Little is now a fellow at Georgetown University's Berkley Center. He served as Senior Scholar in Religion, Ethics and Human Rights at the United States Institute of Peace in Washington, DC and a member of the State Department Committee on Religious Freedom Abroad. He is the author or editor of numerous works including: Islamic Activism and U.S. Foreign Policy; Peacemakers in Action: Profiles of Religion in Conflict Resolution; Religion and Nationalism in Iraq: A Comparative Perspective; and a 2015 collection of works entitled Essays on Religion and Human Rights: Ground To Stand On.
Elizabeth H. Prodromou is visiting associate professor of conflict resolution at The Fletcher School of Law and Diplomacy at Tufts University, where she directs the Initiative on Religion, Law, and Diplomacy. She is a non-resident senior fellow and co-chair of the Working Group on Christians and Religious Pluralism, at the Center for Religious Freedom at the Hudson Institute, and is also non-resident fellow at The Hedayah International Center of Excellence for Countering Violent Extremism. Prodromou served as vice chair and commissioner on the U.S. Commission on International Religious Freedom (2004-2012) and was a member of the U.S. Secretary of State's Religion & Foreign Policy Working Group (2011-2015). Her research interests focus on geopolitics and religion, with particular focus on the intersection of religion, democracy, and security in the Middle East and Southeastern Europe. Her current research project focus on Orthodox Christianity and geopolitics, as well as on religion and migration in Greece. Published widely in scholarly and policy journals, she is a frequent commentator and contributor in U.S. and international media. She has been involved in research and advisory work for international and non-governmental organizations on religious freedom and human rights, and she is active in interfaith and ecumenical peace-building initiatives around the world. She is co-editor and contributor for Eastern Orthodox Christianity and American Higher Education (2016) and Thinking Through Faith: New Perspectives from Orthodox Christian Scholars (2008).
Timothy Samuel Shah is Senior Fellow and Director of the South and Southeast Asia Action Team with the Religious Freedom Institute and as such is based in Bangalore, India, and serves as non-resident Research Professor of Government at Baylor University's Institute for Studies of Religion. Until mid-2018, he served as Director for International Research at the Religious Freedom Research Project at Georgetown University's Berkley Center for Religion, Peace, and World Affairs. Shah is author and editor of numerous books, including, Even if There is No God: Hugo Grotius and the Secular Foundations of Modern Political Liberalism (Oxford University Press, forthcoming in 2019); Religious Freedom: Why Now? Defending an Embattled Human Right (Witherspoon Institute, 2012); and, with Monica Duffy Toft and Daniel Philpott, God's Century: Resurgent Religion and Global Politics (W.W. Norton and Company, 2011). His articles on religion, religious freedom, and global politics, in history and in the contemporary world, have appeared in Foreign Affairs, Foreign Policy, the Journal of Law and Religion, the Journal of Democracy, the Review of Politics, Fides et Historia, and elsewhere.
George Weigel, Distinguished Senior Fellow of the Ethics and Public Policy Center, is a Catholic theologian and one of America's leading public intellectuals. He holds EPPC's William E. Simon Chair in Catholic Studies. Mr. Weigel is perhaps best known for his widely translated and internationally acclaimed two-volume biography of Pope St. John Paul II: the New York Times bestseller, Witness to Hope (1999), and its sequel, The End and the Beginning (2010). In 2017, Weigel published a memoir of the experiences that led to his papal biography: Lessons in Hope — My Unexpected Life with St. John Paul II. George Weigel is the author of more than twenty other books, including The Cube and the Cathedral: Europe, America, and Politics Without God (2005); Evangelical Catholicism: Deep Reform in the 21st-Century Church (2013); Roman Pilgrimage: The Station Churches (2013); Letters to a Young Catholic (2015); and The Fragility of Order: Catholic Reflections on Turbulent Times (2018). His essays, op-ed columns, and reviews appear regularly in major opinion journals and newspapers across the United States. A frequent guest on television and radio, he is also Senior Vatican Analyst for NBC News. His weekly column, "The Catholic Difference," is syndicated to eighty-five newspapers and magazines in seven countries.
Robert Louis Wilken is professor emeritus at the University of Virginia, where he was William R. Kenan, Jr., Professor of the History of Christianity. Wilken is interested in the history of Christianity and Christian thought, particularly the use of the Bible, how it was read, and how it shaped culture. He earned his PhD from the University of Chicago and has taught at Notre Dame, Fordham, the Hebrew University of Jerusalem, Institutum Patristicum Augustinianum, and Gregorian University. He is an elected fellow of the American Academy of Arts and Sciences, a former President of the American Academy of Religion and a founding member and President of the North American Patristics Society. His writing includes over a dozen books, including Christians as the Romans Saw Them, The Spirit of Early Christian Thought: Seeking the Face of God and Remembering the Christian Past.